Nothing speaks to a blues soul more than the harmonica player. The music industry has never found a replacement for this piece of wonder called the harmonica. It brings the strong character of blues music, but it also brings to light the talented and famous harmonica players who we can never forget. Any blues legend will owe their respect to a harmonica playing member of the band because the harmonica is deeply rooted in blues culture.
It is not that hard to pick out who the best harmonica players are because there are not that many. While the talents would be hard to distinguish, they are countable compared to the other instruments. The harmonica is a lead instrument, and you will not miss a harmonica player where there is one.
Fame and talent can sometimes be two different things. In this list, the players are famous, but they are also talented. It isn't easy to be famous on the harmonica without being talented in playing the same. So here is our harmonica players list that you will be glad you found.
Famous Harmonica Players
1) Little Walter
Do not be fooled by the name. Walter is an American blues harmonica player and one of the biggest names out there. Marion Walter took after the footsteps of pioneer blues harmonica players like Sonny Boy Williamson and took his time to set his place in the blues music industry. Little Walter had a recording career with the Ora-Nelle label. Walter's playing has influenced generations of players with playing that comes from a deep place.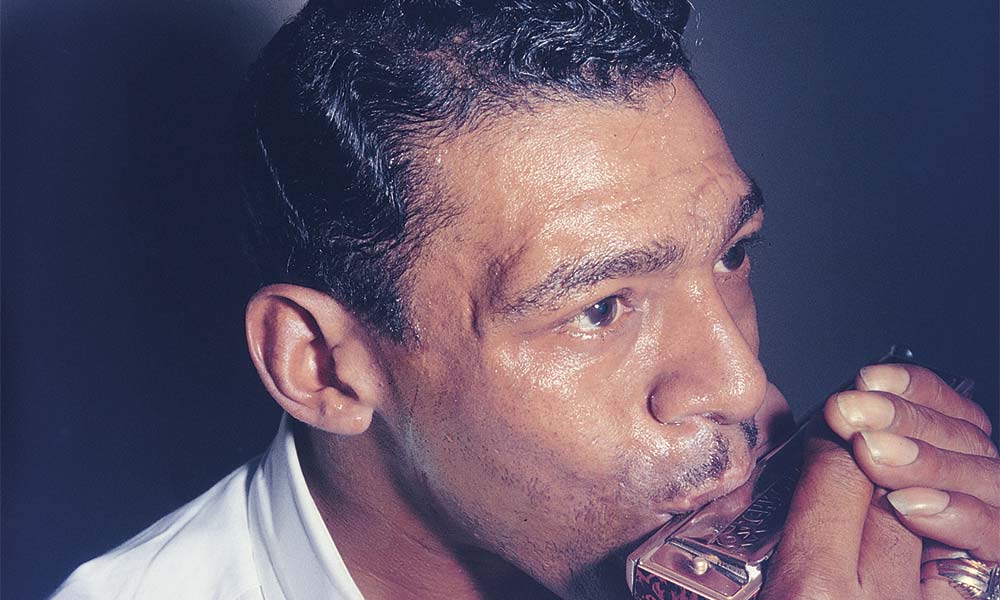 Image Source: udiscovermusic.com
In his album "Chess," his career would see a boost with songs like Country Boy, putting his amplified harmonica out there. But, by today's standards, Little Walter would still be one of the greatest because of how much he ruled the airplay. His song Juke was on top of Billboard R&B charts for eight weeks. It was a difficult period to make the charts because of famous bass lines and great personalities. This feat is not easy to achieve during such a competitive time.
Walter later had fourteen top-ten hits in just six years to make his career even more outstanding. His unique style was an unstoppable one. Very few musicians can pull off such a record as Little Walter. Not even the pioneers of his genres enjoyed Walter's success during his time as a harmonica player. Walter remains the only one inducted into the rock and roll hall of fame. It would almost be impossible for harmonica players to make it into the rock and roll hall of fame, but he did.
Very few famous artists get inducted into the hall of fame, let alone harmonica players who make a tiny group in the music world. However, Walter would get inducted strictly for playing harmonica. Furthermore, his song Juke would be the only harmonica song to top the Billboard R&B chart at number one.
2) Sonny Boy Williamson
The father of modern blues harp sound has to be on this list somewhere. Sonny Boy Williamson is a pioneer of the rich sound that we associate with blues today. He kept the instrument alive, but he also brought a whole new genre with it. His musical career is one of the most important to the musicians and music genres that would precede him. His name was synonymous with blues music for a good ten years.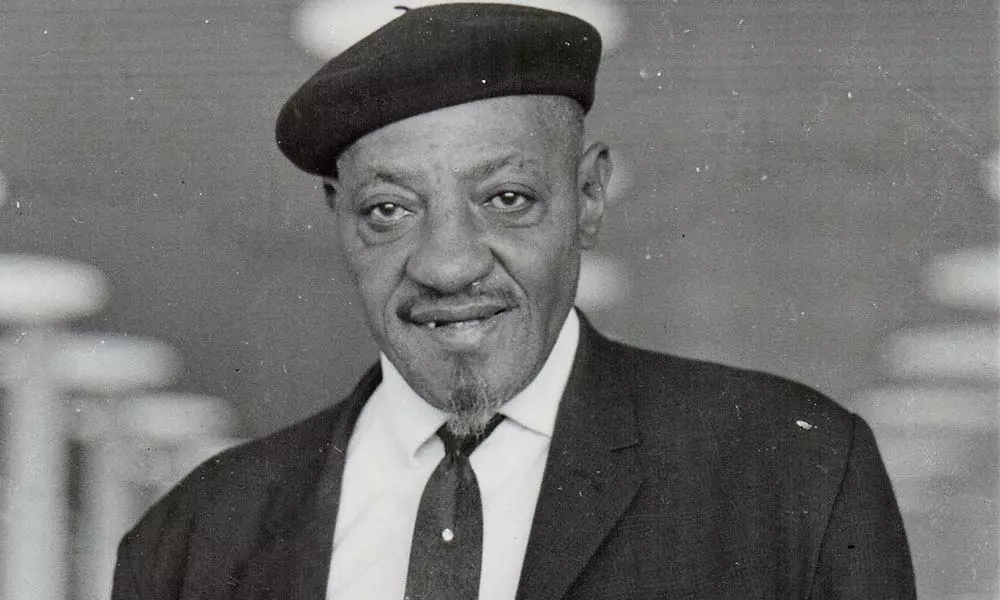 Image Source: udiscovermusic.com
His well-known recordings include the Sugar mama blues, shake the boogie, or early in the morning. Shake the boogie would be the number four on the Billboard Race Records chart. We can say that Williamson was the most influential musician of his time when you look at the artists he inspired with his musical genius. His technique would make any piece a famous song.
Good morning, a little schoolgirl is now considered a blues classic, and Williamson is celebrated in his birthplace. He has a historical marker on Highway 18 in Tennessee. There is a day to commemorate him, and it is on June 1st. The John Lee Sonny Boy Williamson Day.
3) Stevie Wonder
There is so much that can be said about Stevie Wonder. Stevie is one of the greatest musicians alive, and he would do it even without the harmonica because it is written in his genes to be the greatest. The passion within him is moving, and his music comes from a real place. Whatever instrument Stevie touched would touch hearts, and he is one of the most celebrated musicians alive. Luckily, we got to experience him on the harmonica as well. So we can count ourselves lucky.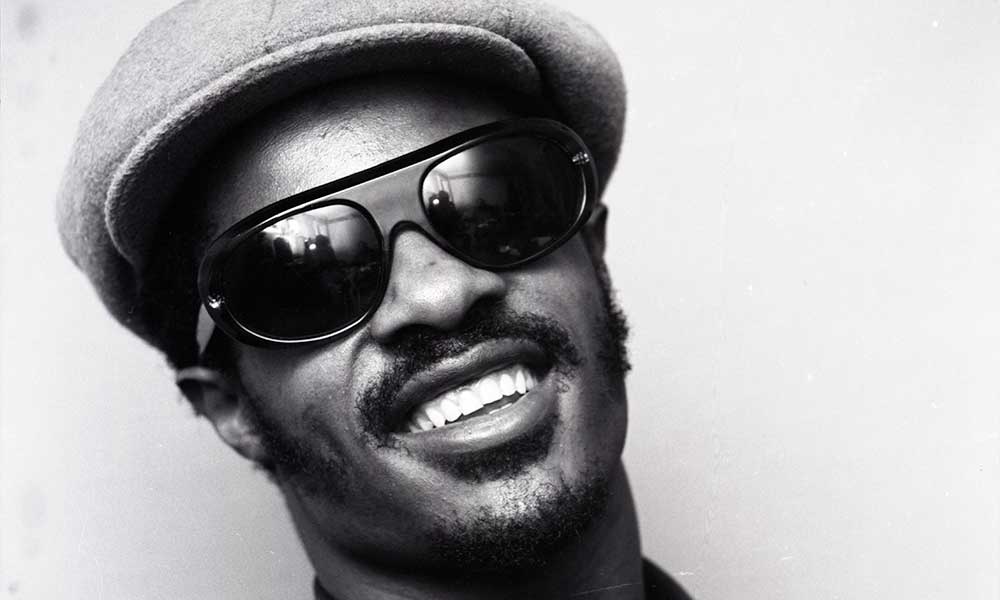 Image Source: udiscovermusic.com
Stevie was signed with the Motown records from an early age, and by the age of eleven, Stevie was already doing what few would achieve in their lifetimes. Stevie had his song at the top of the Billboard Hot 100 at only 13, making him the youngest artist ever to get such an achievement. You can believe that there was sufficient competition during Stevie's years because of talents like Paul Mccartney and Michael Jackson.
Stevie is the only artist to win the Grammy award for album of the year for three consecutive years. That record is hard to beat. Songs like isn't she lovely, and Superstition is some of his best-known pieces. Stevie is an all-rounded musician because of his prowess with a musical knowledge that saw him play instruments with ease, including the piano. Stevie is one of the world's wonders when it comes to music and arguably one of the most inspiring musicians.
4) John Popper
John Popper is the name that pops into your mind when you think of the blues traveler, which he founded. This reason alone makes him one of the greatest that ever was. His lead vocals would go hand in hand with the harmonica playing to give off pure musical magic. John Popper was the lead act in his band and grew a huge following due to their touring.
John would grace the big musical stages and win big awards, including a Grammy award for best rock performance by a duo or a group performance. The song that won that award is Run Around, which Popper composed.
Image Source: nypost.com
In 199, Popper released and toured a solo album with the John Popper band. There is nothing more satisfying to an artist than to tour their album with their band. That is an achievement that most musicians look forward to.
Popper would play harmonica for other bands like the Smashing Pumpkins, having played in an and being part of band setups. This is how you know that he truly loved his craft because he did it any chance. Popper would continue composing, writing and performing pieces as theme songs for shows. Talk about a well-rounded career.
5) Alan Wilson
A great musical career mostly starts with inspiration that brings out the hunger in a player before they go out and share their greatness with the world. This is how Alan Wilson's career started. He heard one of his friends play a record from Muddy waters band, and just like that; he was in love with the mouth harp. Blues harmonica players have had inspiration from their predecessors, and Wilson is no exception.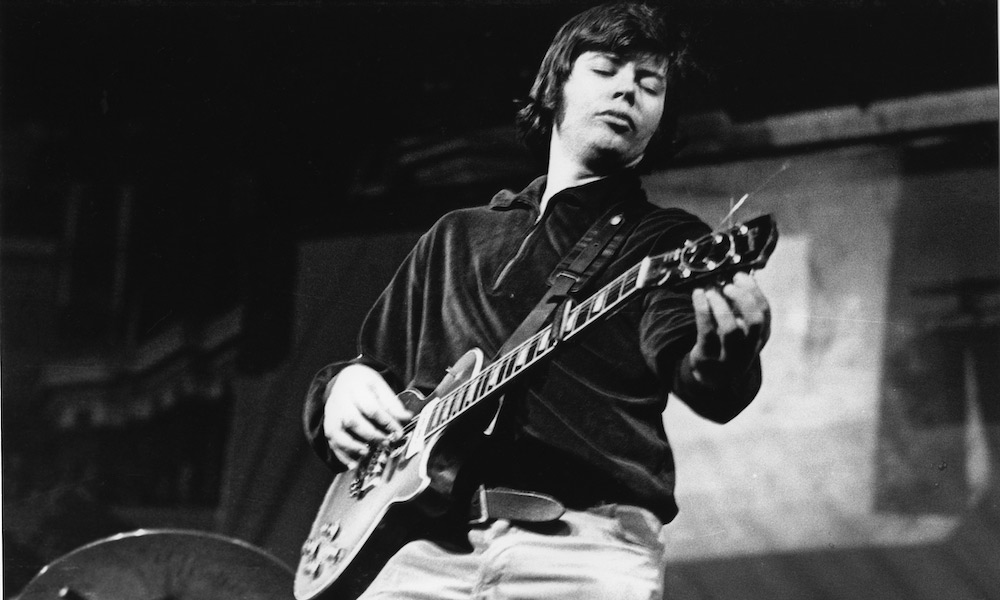 Image Source: udiscovermusic.com
The one thing you will notice with the mouth harp players is their depth in music knowledge. Each harmonica player has a rich musical background with a strong side in theoretical knowledge. For example, Alan Wilson attended Boston University and was a music major. His knowledge would make him one of the best harmonica playing performing artists. Wilson would go to further perform in places like the Cambridge and Massachusetts c0ffeehouse.
While performing, Wilson met Bob Hite and John Fahey. Together, they formed a band called the Canned Heat, and together they would hit some of the biggest festivals in the '60s.
Wilson would be called "Blind Owl" by his friends because of his nearsightedness. He once laid a guitar on top of a wedding cake because he did not see it.
6) Big Mama Thornton
Big Mama Thornton is one of the best-renowned voices in the blues music world. She moved to Houston and was signed with the Peacock records. She was already performing at the Apollo theater just a year later within no time. This is no easy feat. Her achievement is almost impossible to replicate. Nevertheless, big Mama recorded songs that would be successful during her time.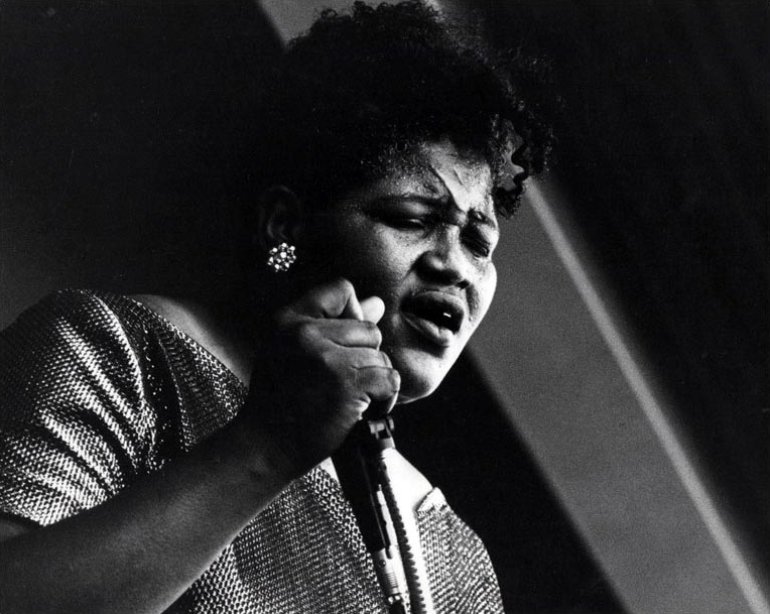 Image Source: last.fm
One of her best-known songs is "Hound dog," which sold half a million records. The song remained at the top of the R&B charts for weeks and was only the beginning of her huge success. Big Mama would have toured across America and Europe as one of the greatest American blues harmonica players. Big Mama Thornton was doing this when the female artist was not common in such a space, and we can confidently say that she was a pioneer in her own right.
Thornton never had an issue with the harmonica sound is not limited to a group or gender. Her talent exceeded what many would consider exceptional. She had an incredible voice to accompany the harmonica, and greats like Elvis Presley noted that she was one of the greatest ever.
She started her career when she was only 14.
7) Indiara Sfair
It is only fair to talk about Sfair after talking about Thornton. The harmonica found itself in the hands of Sfair, and it made her rise to fame within no time. Her contemporary style resonated across the music industry and was a different style to what the music genres at the time were all about. Her sensitive technique is thanks to generations of music running in her family. Her father was a blues singer, and her grandmother and uncle okayed the piano. Her brother plays the drums, and she has a guitarist uncle. Talk about an awesome family.
Image Source: hohner.de
Indiara is a modern sensation, and you can find her on Spotify and YouTube.
8) Phil Wiggins
Being a member of the American Acoustic Blues duet, Phil Wiggins saw his career have the biggest take-off. He was part of Big Chief Ellis' but the band dissolved, and he went ahead to form the duet. Phil was a musical genius and taught workshops and classes while touring worldwide. He performed in America, Asia, Africa and the Soviet Union.
Image Source: virginiafolklife.org
Phil Wiggins received the national heritage fellowship award in 2018. At the time, the national heritage fellowship was the highest award that a traditional or folk artist would receive. Playing music was at the heart of everything good that Wiggins did, and he used this powerful tool to make everyone around him feel inspired.
Before he got into music, Wiggins was a carpenter. Little did Wiggins know that he would have all these awards waiting on the other end once he picked up the harmonica. Phil would go-ahead to get the lifetime honor from the national heritage fellowship. He was the entertainer of the year at the 1987 Blues music awards. Wiggins has two WC Handy Blues Foundation Awards. The greatness of Wiggins goes beyond the harmonica. However, the harmonica was the greatest thing he ever laid his hands on.
9) Magic Dick
Magic Dick is a legend, and everything else I will say is just additional information for us to know him better. His original name was Dick Salwitz, and he first picked up the harmonica at the age of only 9. Magic Dick designed his harmonica, which he would call the magic harmonica. He learned the trumpet first before he got his popularity as a harmonica player. He played the harmonica for the Geils band, which made him incredible at h9is craft. After the Geils band dissolved, he moved on to do his own thing.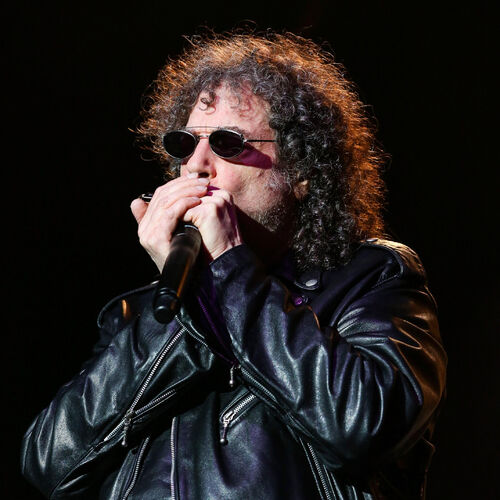 Image Source: Deezer.com
Magic Dick has always been in love with blues music, and the reason he went for the brass at first because he loved listening to Louis Armstrong. The techniques he learned from playing brass, like breath control, helped him achieve his sound when playing the harmonica. The blues harmonica would come naturally for Magic Dick because of his background.
Magic Dick plays the harmonica like he is from a different planet, and as a harmonica player, he is one of the greatest that ever lived.
10) James Cotton
James Cotton has a reputation that is larger than life. He laid the foundation for harmonica players all over the world from the 50s till today and is a pioneer for harmonica-based music. He joined the Alligator records and gained fame when he released his album records. James Cotton is a powerful and precise player. James Cotton has worked with Muddy Waters and the Howlin wolf, helping him popularize his instrument.
Image Source: wmky.org
James toured with bands like Sonny boy Williamson and had a successful career as a harmonica player. He shared stages with Sonny Terry and lived out the best performances. Unfortunately, blues harmonica lost the legend five years ago, but his genius will live forever.
11) Alex Rice Miller
Alex Rice Miller was known as Sonny boy Williamson ii because of the tone of his music. However, Sonny boy Williamson ii achieved even greater fame and could do the most with the least he had. Miller played with the greats like Eric Clapton and Jimmy Page. Alex played in a competitive and musically charged era but somehow managed to come out of it at the top. Alex Miller would tour worldwide and is one of the legends that ever graced the stages during his time.
Image Source: discogs.com
12) Paul Butterfield
The founder of Paul Butterfield blues band has something up his sleeve than founding a band. As a harmonica player, Paul Butterfield was unstoppable and is one of the most famous harmonica players ever. From solo albums to working with other artists, Paul Butterfield was an inspiration to many like Bob Dylan. The Butterfield blues band would back Bob Dylan during his shows.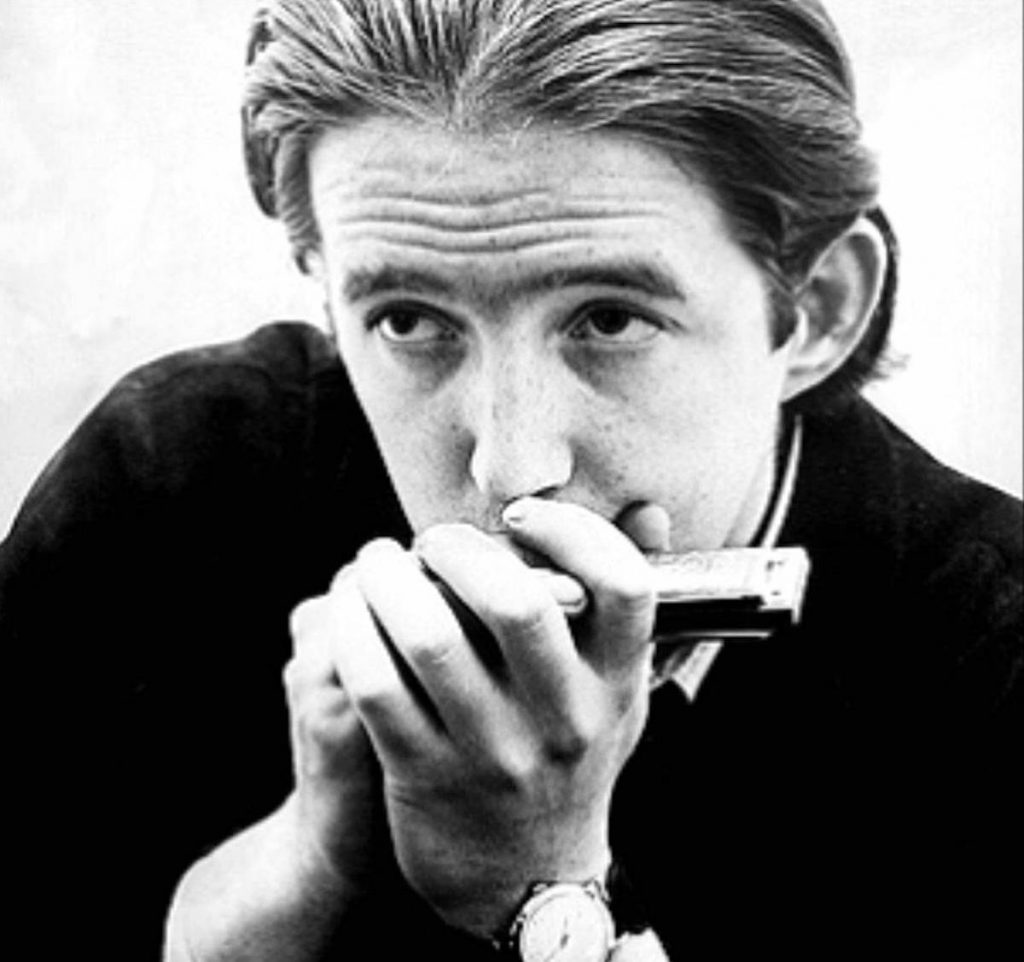 Image Source: Harmonica.com
Music is about collaboration and inspiration, and Paul managed to do that. As a result, Paul Butterfield got praise from Paul Rothchild, a producer of Neil Young and a very credible voice in the music industry.
Final Take
This harmonica list can be endless because there are names like Big Walter Horton, Jimmy Reed, Jimmy Rogers, Johnny Winter and Jason Ricci, who was known as the Jimi Hendrix of the blues harmonica. All these names, including John Mayall, probably belong in the blues hall of fame. Classic rock and jazz have enjoyed contributions from harmonica players, and music as a whole has enjoyed the gift. Bands like the Rolling stones, the Benny Goodman band and more have hosted harmonica players in the lineup.
Whether you are playing the chromatic harmonica or the Magic Dick version of the harmonica, there is space for you. Harmonica players have had solo albums, showing how fine the harmonica is as an instrument.